Living in Kolkata, but confused, Which is the best water purifier for Kolkata Municipal Corporation's water in September 2023?
Let's first understand what are the water sources of KMC for City Supply.
What is the water source of the Kolkata Municipal Corporation
The river Hoogly is the main source of water supply for Kolkata.
After drawing water from the river, KMC treats the water at the Indira Gandhi Water Treatment Plant (WTP) of capacity 260 million gallons per day at Palta Water Works.
Water from these waterworks is sent to Tallah pumping station for temporary storage and onward distribution to the City.
Which is the Best Water purifier for KMC Water in Kolkata
See, there are 3 kinds of water purifiers
RO (RO+UV+UF)
Non-RO (UV+UF)
Gravity Based Water purifier
Following Must be the TDS level of water to use different types of filter
| | |
| --- | --- |
| Purifier | TDS Level |
| RO | Above 350 |
| UV + UF | Below 200 |
| Gravity | Below 200 |
A study conducted by Jadavpur University's School of Water Resources Engineering has even recommended that residents should opt for the piped water that the Kolkata Municipal Corporation (KMC) supplies for drinking purposes if it is sourced directly from the tap as this is more beneficial than mineral water.
The KMC removes the hardness of water and the water is perfectly fit for drinking purposes.
But wait, water has to travel in underground water pipelines until it reaches to your kitchen tap.
This water is contaminated with dust, human waste, and bacteria and viruses developed at the walls of the pipelines.
It is recommended to purify this water before you drink and use it in kitchen.
What Govt recommend is just a Non-RO water purifier for this purpose.
You can use either one out of two
UV+UF Water purifiers
Gravity Based Water purifier
Difference between UV+UF and Gravity based water purifier
| | |
| --- | --- |
| UV+UF | Gravity Based |
| Equipped with UV (Ultraviolet) technology | not equipped with UV technology |
| Required electricity for UV bulb | It operates without electricity |
Main difference between the UV+UF and Gravity based water purifier is the UV technology.
The gravity-based water purifier is a non-electric one and does not come with UV (Ultraviolet light) technology.
UV is an ultraviolet bulb that is fitted into the water tank of purifiers. It prevents the reproduction of pathogens in the stagnant water of the water tank.
My Suggestion:- I suggest you must go with UV+UF Non-RO water purifier as it provides additional protection in the form of UV technology.
Let's first have a look of the top-selling model of UV+UF Non-RO water purifiers.
In the end, we would suggest you best gravity-based water purifier in case your budget is low.
Following is the list of Best options available Non-Ro (UV+UF) Water purifiers categories.
1. Non-RO Water Purifier with UV + UF + Active Copper carbon technology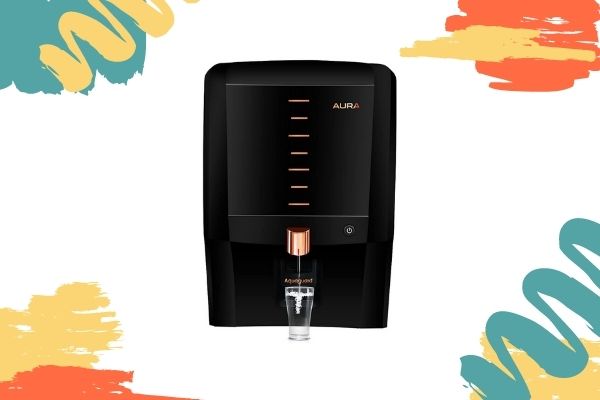 This is the best option available in Non-Ro Water purifier technology.
The best part is apart from UV + UF technology, it comes with Active copper water technology.
Following are its best features.
| | |
| --- | --- |
| Brand Name | Eureka Forbes |
| Model Name | Aquaguard Aura |
| Color | Black |
| Technology | UV + UF + Active Copper + e-boiling |
| Capacity | 7 Litres |
| Warranty | 1 Year Warranty |
Pros:-
In-built Active Copper Technology charges water with copper that is good for health.
UV e-boiling technology boils water for 20 minutes kills pathogens, bacteria, and viruses.
Ultra Filteration removes all viruses, pathogens, bad smells from water.
UV kills bacteria and stop reproductions of micro-organisms in the water tank.
Cons:-
Only Suitable for Municipal water TDS level upto 200 t0 250 ppm.
Does not suit to river, borewell and well water.
2. Smith Non – Ro Water Purifier with UV + UF technology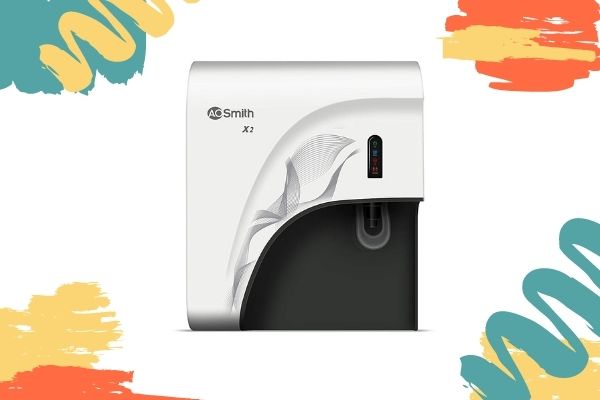 Smith Non-RO model is compact and stylish. It comes with 5 stage purification process.
It comes with all Non-Ro purification processes such as
Sediment filter
Fine Sediment Filter
Ultra Filteration
Carbon Block
UF filter
It comes with a digital display, UV life Alert and with filter change alert.
| | |
| --- | --- |
| Brand | Smith |
| Model Name | Smith X2 |
| Color | White |
| Technology | UV + UF + Active Carbon + UV |
| Capacity | 5 Litre |
| Warranty | 1 Year |
Pros:-
Cons:-
Only suitable for Municipal water up to 200 ppm
3. Kent Ultra Storage Non-Ro (UV+UF) Water Purifier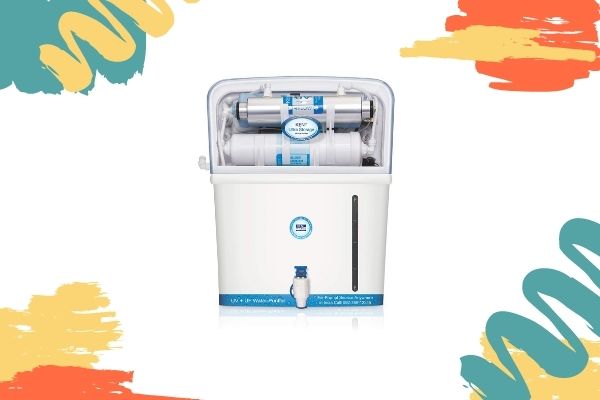 | | |
| --- | --- |
| Brand | Kent |
| Model | Kent Ultra Storage |
| Color | White |
| Capacity | 7 Litre |
| Installation | Wall Mount |
| Technology | UV + UF |
| Purification Process | Sediment Filter + Micro Filter + Carbon Filter + UV Filter |
| Warranty | 1 Year Warranty + 1 Year Free Service |
4. Aquaguard Non Ro (UV+UF) Water Purifier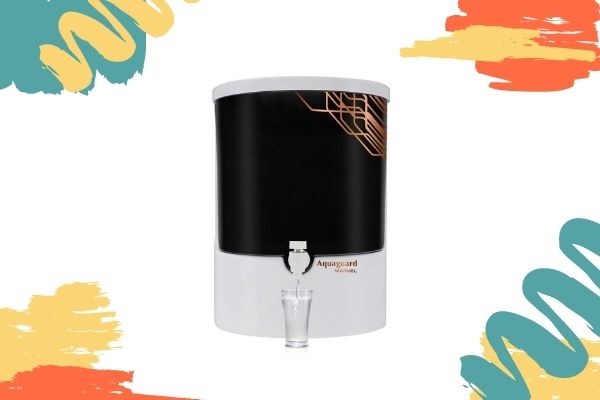 | | |
| --- | --- |
| Brand | Eureka Forbes |
| Model | Aquaguard Aura |
| Color | White |
| Capacity | 8 Litre |
| Installation | Table Top + Wall Mount |
| Technology | UV + UF |
| Purification Process | Sediment Filter + Micro Filter + Carbon Filter + UV Filter |
| Warranty | 1 Year Warranty + 1 Year Free Service |
5. Kent Maxx Non-Ro (UV+UF) Water Purifier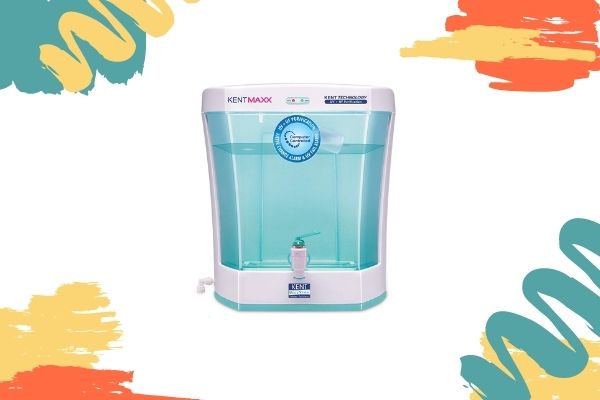 | | |
| --- | --- |
| Brand | Kent |
| Model | Kent Maxx |
| Color | White |
| Capacity | 7 Litre |
| Installation | Wall Mount |
| Technology | UV + UF |
| Purification Process | Sediment Filter + Micro Filter + Carbon Filter + UV Filter |
| Warranty | 1 Year Warranty + 1 Year Free Service |
Livpure Glitz DX Pure (UV+UF) Water purifier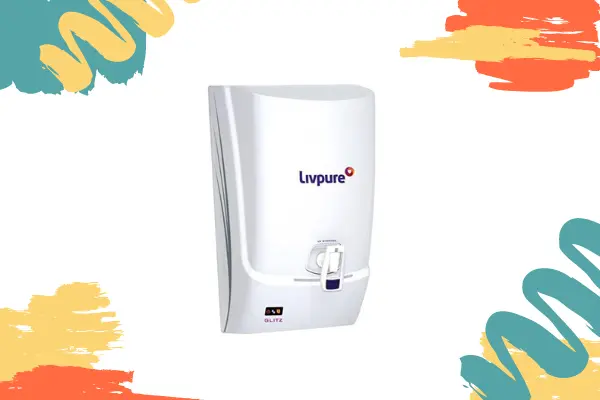 | | |
| --- | --- |
| Brand | Livpure |
| Model | Giltz Dx |
| Color | White |
| Capacity | 7 Litre |
| Installation | Wall Mount |
| Technology | UV + UF |
| Purification Process | Sediment Filter + Micro Filter + Carbon Filter + UV Filter |
| Warranty | 1 Year Warranty + 1 Year Free Service |
Havells Fab Non-RO (UV+UF) Water purifier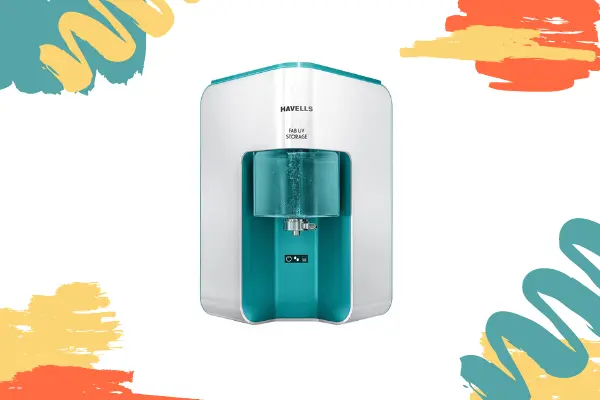 | | |
| --- | --- |
| Brand | Havells |
| Model | Fab |
| Color | Green-White |
| Capacity | 7 Litre |
| Installation | Wall Mount |
| Technology | UV + UF |
| Purification Process | Sediment Filter + Micro Filter + Carbon Filter + UV Filter |
| Warranty | 1-Year Warranty + 1 Year Free Service |