Confused, which is the best AO Smith UV + UF water purifier for Home in India in September 2023?
Don't worry we have curated a list of Top selling AO Smith UV water purifiers for Home
Why do we need a UV + UF water purifier
UV + UF water purifier is meant for water with TDS below 350.
Generally, UV + UF water filters are only meant for city Municipal (corporation) water.
The water supplied by the city municipal corporation is already purified in the water treatment plant.
All harmful chemicals and excessive minerals are removed.
But when water travels through the water pipeline. The dust particles, pathogens, and human excreta are mixed into it.
All such impurities can easily be removed by UV + UF technology.
Note:- Generally RO is not required for Municipal water if TDS is below 350 PPM. RO is only meant for Hard water with TDS above 350 PPM. If it tastes salty.
TOP Selling AO smith UV + UF Water purifier for Home
Following is the list
Note:- AO Smith UV + UF or AO Smith UV water purifiers are the same. UV + UF water purifiers are simply called UV water purifiers too.
AO Smith X2 UV + UF Water purifier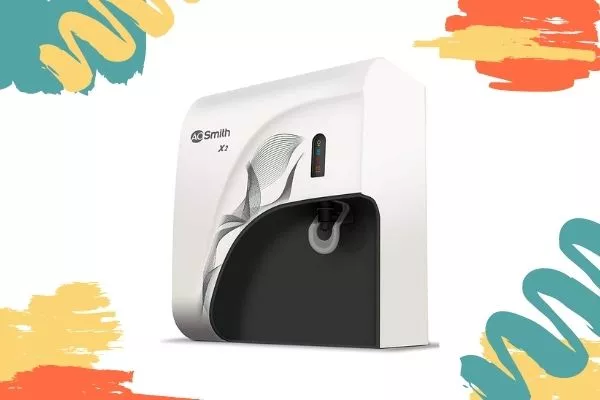 Smith Non-RO model is compact and stylish. It comes with 5 stage purification process.
It comes with all Non-Ro purification processes such as
Sediment filter
Fine Sediment Filter
Ultra Filtration
Carbon Block
UF filter
It comes with a digital display, UV life Alert and with filter change alert.
| | |
| --- | --- |
| Brand | Smith |
| Model Name | Smith X2 |
| Color | White |
| Technology | UV + UF + Active Carbon + UV |
| Capacity | 5 Litre |
| Warranty | 1 Year |
Pros:-
Sleek and Compact beautiful design
UV + UF 5 Stage purification process
Virgin Food grade ABS Material Tank
Cons:-
Only suitable for Municipal water up to 200 ppm
AO Smith Z1 Hot+ Normal UV + UF Water Purifier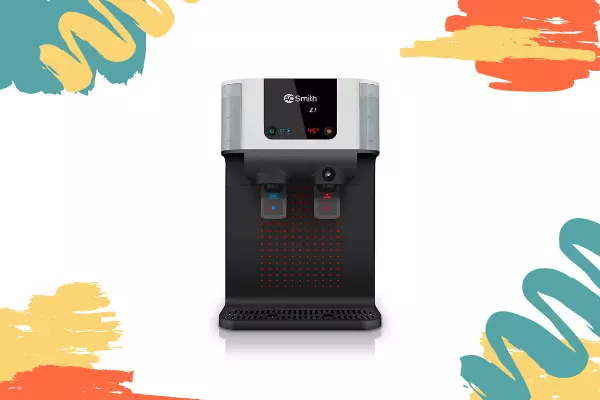 | | |
| --- | --- |
| Brand | AO Smith |
| Model Name | Z1 Hot+ |
| Color | White |
| Technology | UV + UF + Active Carbon + UV |
| Capacity | 10 Litre |
| Warranty | 1 Year |
Pros:-
5 Stage Purification with UV Technology
Hot Water at a press of a button
Cons:-
Not Suitable for Hard Water