Confused, which is the best and cheap Hard water softener for tap of bathroom and kitchen at home in India in September 2023?
See, hard water causes many issues such as harm to the skin, and hair.
It also damages the utensils of the kitchen and reduces their life span.
Moreover, it leaves a filthy bad smell in both body and utensils.
Why water softener for taps
See, Water softeners for the bathroom and for the whole house are quite costly. But the story does not end here. After purchase maintenance is also quite expensive.
So, the best and cheap options are compact water softeners for taps. No serviceman is required to handle it. easy to operate and no maintenance.
After a certain period of time, a change in the filter cartridge is needed. That also can be handled by consumers themselves.
Best Water softeners for taps of bathroom and kitchen
After exploring all possible best options for your requirement. We have made following top hard water filter for taps that can be equally used in bathroom and in your beautiful kitchen.
1. Riversoft SF – 15 PRO abs tap filter for hard water (15 Stage)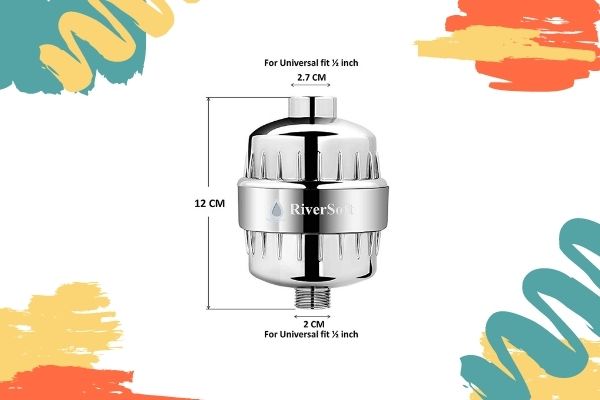 Physical Features:-
| | |
| --- | --- |
| Brand | River-soft |
| Model | SF – 15 Pro |
| Color | Steel white |
| Technology | 15 stage cartridge purification Process |
| Capacity | 40000 litres of water of 6 months |
| Warranty | 1 Year |
Pros:-
Easy installation in tap and shower. No serviceman is required. All Process is given in manual.
Odor-free water.
Rejuvenates damaged hair, makes soften and smoother
Prevent dryness of Skin
Perfect for young children and babies with sensitive skin
Cons:-
Not suitable for Hard water with very high TDS such as 2000 ppm
2. WaterScience CLEO SFU – 717 Tap Filter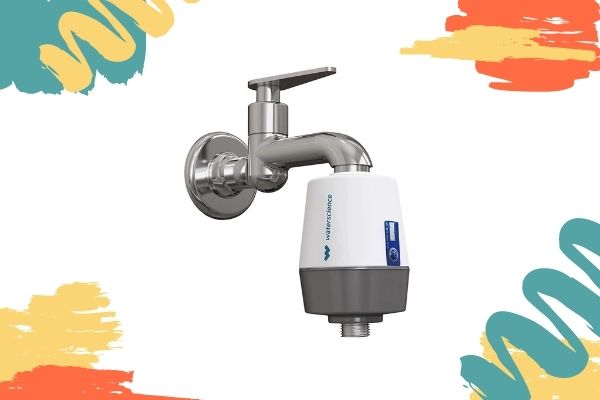 | | |
| --- | --- |
| Brand | Water Science |
| Model | CLEO – SFU 717 |
| Technology | 4 layer filter cartridge |
| Capacity | 25000 liters of water or 6 months |
| Warranty | 2 Years |
Water science CLEO bathroom hard water filter is meant for both tap and shower.
It is a four-layer purification system. It removes, foul odor, physical impurities, hard water salts and prevents bacterial growth.
It also removes chlorine efficiently and washes out hard water salts.
Pros:-
Easy to install
Remove water odor.
Protect Skin or hair
Value for money
Build Quality is excellent
Replacement cartridge and its parts are easily available
Cons:-
not suitable for very hard water above 2000 tds level.