Are you looking for a beautiful eye-catching water filter pitcher in India in October 2023 for your home or office?
There are a lot of water filter pitchers available online.
But as per your demand, we have sorted out the two most good looking and efficient water purifier jug.
These elegant water purifier pitcher (jug) are also portable enough to carry while you traval too.
1. Beautiful Kent Alkaline Water Filter Pitcher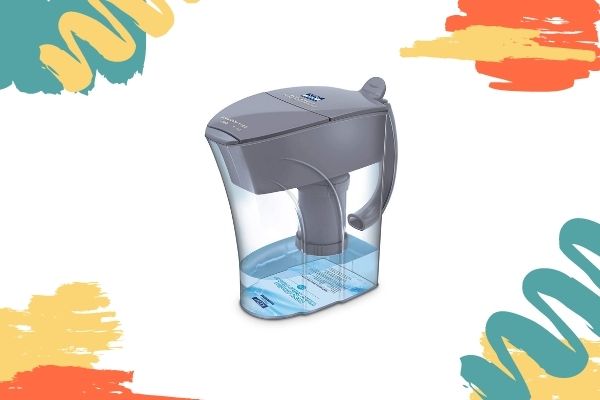 | | |
| --- | --- |
| Brand | Kent |
| Model | Alkaline |
| Purification Technology | Sediment + Activated Carbon + Alkaline Medium |
| Capacity | 3.5 litres |
| Warranty | 1 Year |
This product of Kent is quite elgant and beautiful. You can use it on your dining table or can offer a glass of water to your guest out of it. It will definitely will attract eye of your guest. This is our top choice and we highly recommend it. It comes with a premium sturdy look with 3 stages of filtration process.
sediment
Carbon filter
Alkaline Media
Pros:-
No Electricity required.
balanced pH level up to 8.5 to 9.5 for a healthy body and mind.
It improves the ant-oxidant property of water.
Kent also equipped with a sediment filter that removes physical impurities.
Its carbon filter removes odor (smell) and chlorine and volatile organic compounds.
Cons:-
Not suitable for hard water, only suitable for municipal drinking or RO water with TDS up to 200 ppm.
2. Beautiful Nakii Long-Lasting Water Filter Pitcher Fast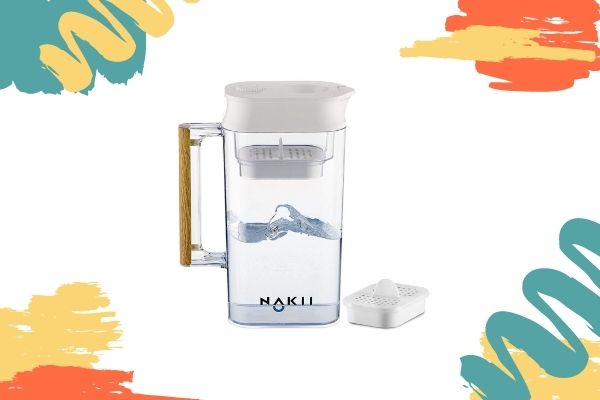 | | |
| --- | --- |
| Brand | Nakii |
| Model | Water purifier |
| Technology | filter cartridge |
| Capacity | 150 gallon |
| Warranty | |
It is non-alkaline water pitcher. It's look is quite rich. Cartridge of this purifier occupy less space. water storage tank of this filter is large.
it uses a filter cartridge with multistage filtration. it removes red rust, suspended solids, and sentiments.
It also claims to remove heavy material, lead, mercury, and water hardness.
It uses Japanese technology designed for the highest reduction of chlorine and other organic material in water.
Pros:-
beautiful design.
Multi-stage filtration.
High capacity water storage.
Can also be used for
Cons:-
Not suitable for very dirty water and hard water with high TDS above 400 PPM