Thinking to buy a water filter jug. But confused, which brand is best for water filter jugs and pitchers in India in September 2023?
Don't worry, we have made a list of top-selling water filter pitcher available on an e-commerce website.
These portable water purifier pitchers are best for home. You also can carry these while you travel to further purify purchased and tap water.
You can buy one which suits your pocket and technology requirements.
See, water purifiers in a jug can be divided into a normal water purifier or alkaline water purifier in the pitcher (Jug).
We also made a list of all top-selling alkaline water filters in the jug category.
Read Here:- Top Selling Alkaline water purifier jug (Pitcher) in India.
1. Nakii Long-Lasting Water Filter Pitcher Fast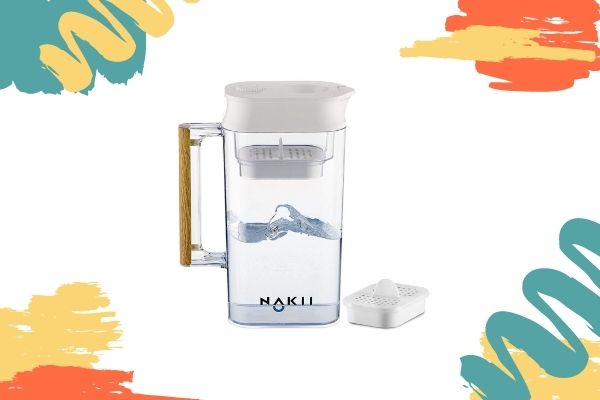 | | |
| --- | --- |
| Brand | Nakii |
| Model | Water purifier |
| Technology | filter cartridge |
| Capacity | 150 gallon |
| Warranty | |
it uses a filter cartridge with multistage filtration. it removes red rust, suspended solids, and sentiments.
It also claims to remove heavy material, lead, mercury, and water hardness.
It uses Japanese technology designed for the highest reduction of chlorine and other organic material in water.
Pros:-
beautiful design.
Multi-stage filtration.
High-capacity water storage.
Can also be used for
Cons:-
Not suitable for very dirty water and hard water with high TDS above 400 PPM
2. BRITA Marella XL German Engineered Water Filter Jug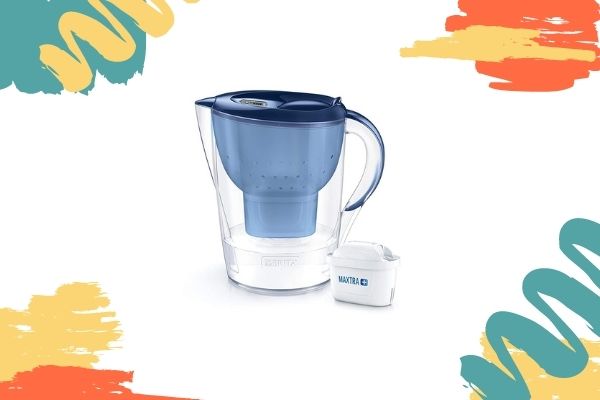 | | |
| --- | --- |
| Brand | BRITA |
| Model | BRITA Marella XL |
| Technology | Maxtra + Filter Cartridge |
| Capacity | 3.5 liters |
| Warranty | Not Mentioned, 10 days replacement only |
Brita is a German-based company. It uses its own Maxtra technology with a filter cartridge. It provides instant pure water anywhere. It is also a very good product while you travel.
Pros:-
Instant purified water at any time.
good portable purifier for home and travel
Cons:-
Not suitable for hard water and very dirty water. Only use clean water to further purify it.
4. Watamate Puro UF, Water Filter Pitcher with Ultra Filtration Technology (Blue)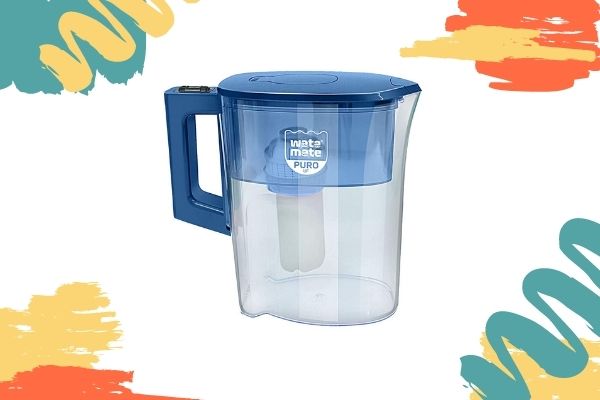 | | |
| --- | --- |
| Brand | WATAMATE |
| Model | |
| Technology | Puro UF filter cartridge |
| Capacity | |
| Warranty | |
Watamate, water purifier jug uses 2 stage filtration cartridge. It first filters water with a micro sieve filter. Further passes through a carbon filter. it absorbs chlorine and odor and kills bacteria to provide you with pure water.
Pros:-
portable water purifier in pitcher form for home and travel.
Provide instant purifier water anywhere
uses 2 stage filtration process with an activated carbon filter
Cons:-
Not suitable for very dirty and hard water. Only use municipal water to further remove visible impurities, chlorine, and odor.
Conclusion:-
Water filter pitchers are the best portable option to purify water anywhere. It is also the best option for a home.
All above mentions water filter pitchers are best sellers in their categories.
You can buy trust all and can buy that suits you best