Confused, which is the best Eureka Forbes Gravity Based Water Purifier for a Home in India in September 2023?
Don't worry we have curated a list of Top Selling Eureka Forbes Gravity-based water purifiers for Home
When a Gravity Based water purifier is best required
See, Gravity Based are non-electric water purifiers. These are best suited for City Corporation/Municipal water.
Generally, the TDS of Corporation water is below 200. This water is already treated in the water treatment plant of Jal board.
Almost all hardness, heavy metals, toxic substances and pathogens are already removed.
But as water travel a long distance in city water pipeline before it reaches to your house.
The dust particles, human waste, and bacteria and viruses may mix in it.
In order to remove all mentioned impurities, Gravity-based water filters is enough.
Note:- If you want one more additional guard from bacteria and viruses. You can buy a UV water purifier. Its UV technology gives an additional guard and prevents to redeveloped pathogens in the water storage tank.
Top Selling Eureka Forbes Gravity Based Water Purifier
Following is the list
Eureka Forbes Xtra Tuff Gravity Water Purifier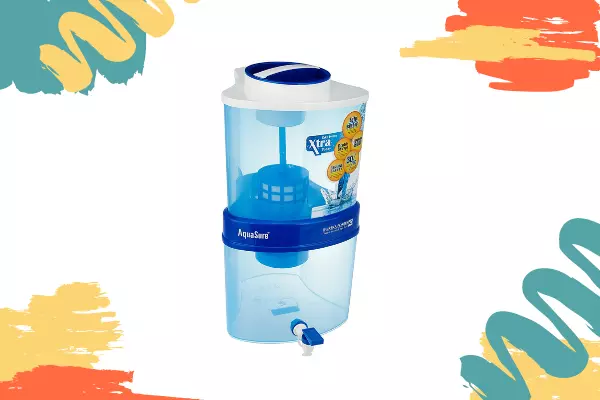 | | |
| --- | --- |
| Brand | Eureka Forbes |
| Model | Xtra Tuff |
| Capacity | 15 Litre |
| Technology | Gravity Based |
| Special Feature | Float Technology protects from any sort of leakage and overflow |
| Requirement | Only suitable for Municipal/corporation water with TDS upto 350 PPM |
| Warranty | 6 Months |
Pros:-
Material is a food-grade tuff plastic
Purification Modules: Particulate Filter, Sediment Filter, Carbon Block
Float technology protects from any sort of leakage and overflow
Cons:-
Not suitable for water with TDS above 350 PPM
Eureka Forbes Aquasure Amrit gravity water purifier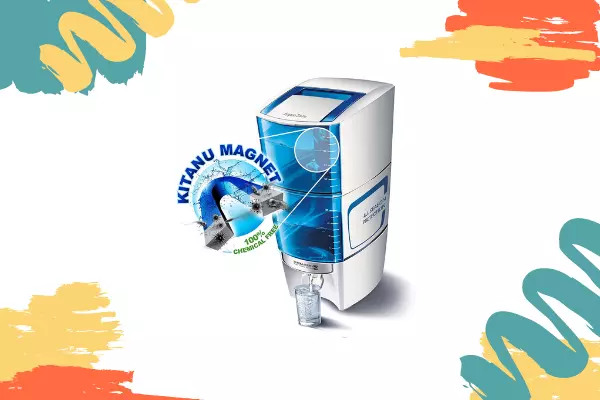 | | |
| --- | --- |
| Brand | Eureka Forbes |
| Model | Aquasure Amrit |
| Capacity | 20 Litre |
| Technology | Gravity Based |
| Special Feature | Auto Shutting Purification Process |
| Requirement | Only suitable for Municipal/corporation water with TDS up to 350 PPM |
| Warranty | 6 Months |
Pros:-
High water storage capacity 20 Litre
Built with Food grade plastic
Remove dust particles, Chlorine, and Pathogens
Cons:-
Not suitable for water with TDS above 350 PPM