Confused, and thinking which is the best Water Purifier with Vegetable Cleaner?
See, few brands provide water purifiers with vegetable cleaners.
See, cleaning vegetables with pure water is nowadays essential for the good health of our family.
The sellers wash the vegetables with color to show them fresh.
Raw vegetables may come with pathogens, dust, insecticides, and colors.
The Vegetable cleaner kills pathogens and removes all dust and chemicals.
Such vegetables become disease free and ready to cook.
Bepure Dew Water Purifier with vegetable cleaner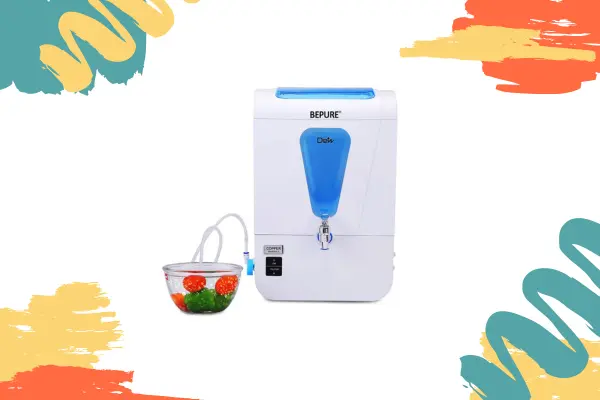 | | |
| --- | --- |
| Brand | Bepure |
| Model Name | Dew |
| Color | White |
| Technology | UV + UF |
| Installation | Wall/Countertop |
| Capacity | 10 Litre |
| Special Feature | Vegetable & Fruit Purifier |
| Warranty | 1 Year |
6 Stages Purification Process
Copper-enriched water with copper
Alkaline filters maintain the ph level of water
Built-in Vegetable and fruit purifier
The average annual maintenance cost is 2100
Not Suitable for tanker or borewell water
HUL Pureit Marvella RO + MF Water Purifier with Vegetable Cleaner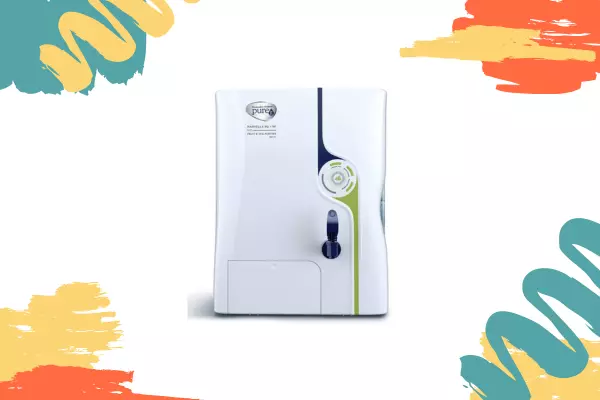 | | |
| --- | --- |
| Brand | HUL |
| Model Name | Pureit Marvella |
| Color | White |
| Technology | RO + MF |
| Installation | Wall/Countertop |
| Capacity | 8 Litre |
| Special Feature | Vegetable & Fruit Purifier |
| Warranty | 1 Year |
AquaDeal 5G Hot cold RO + UV Water Purifier with Vegetable Cleaner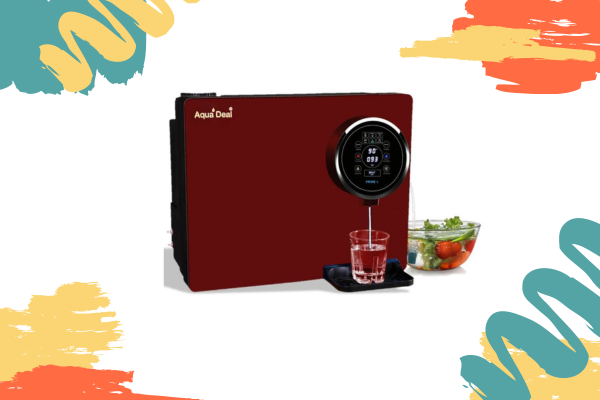 | | |
| --- | --- |
| Brand | AquaDeal |
| Model Name | 5G Hot cold |
| Color | Red |
| Technology | RO + UV + Alkaline |
| Installation | Wall/Countertop |
| Capacity | 7 Litre |
| Special Feature | Vegetable & Fruit Purifier |
| Warranty | 1 Year |
AquaDeal 4G ACE Hot and Cold RO Water Purifier with Vegetable Cleaner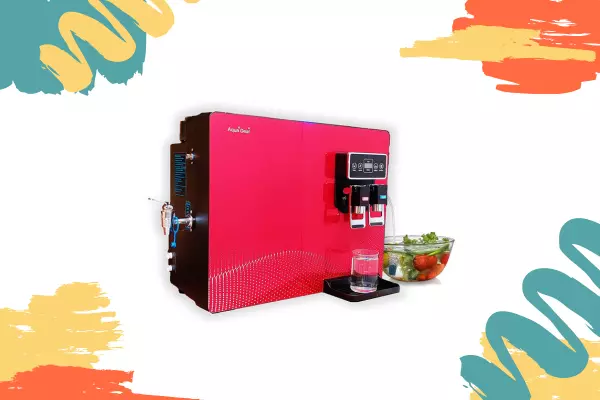 | | |
| --- | --- |
| Brand | AquaDeal |
| Model Name | 4G Hot cold |
| Color | Red |
| Technology | RO + UV |
| Installation | Wall/Countertop |
| Capacity | 7 Litre |
| Special Feature | Vegetable & Fruit Purifier |
| Warranty | 1 Year |