Searching, Which is the Best Hot and Normal copper Water Purifier in India for Home May 2023?
See, few companies offer purifiers with active copper technology with inbuilt Hot and cold water technology.
With extensive research, we have listed some of the best online available hot and cold copper water purifiers available in India.
Aquaguard Blaze RO+UV+MTDS Water Purifier, Active Copper Technology with HOT & Normal water (Black), Large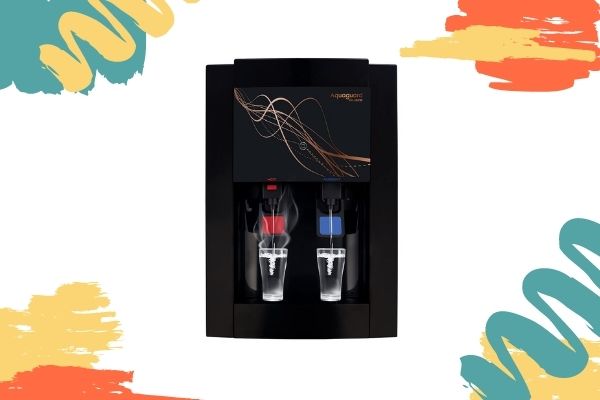 | | |
| --- | --- |
| Brand | Eureka Forbes |
| Model | Blaze |
| Technology | RO + UV + MTDS + Active Copper + Hot and Ambient Water |
| Capacity | 4 Litres (Hot – 800ml, Ambient 3.2 Litres) |
| Warranty | 1 Year. |
This is the best combination of all water purifier technology. RO + UV + MTDS with Active copper and Mineral Guard Technology.
Its eboiling techonlogy boils the water for 20 minutes. It has a stainless steel tank with 4 liters storage capacity.
Its best feature is a separate water tap for hot water. Another tap offers ambient water.
Pros:-
Attractive Design
Wall mount and table top
Inbuilt with all water purification technology (All in one)
Hot and ambient water both.
suitable for borewell, tanker and hard water with TDS above 500 PPM.
Cons:-
Not suitable for Municipal water with TDS less than 200 PPM
If you have municipal water supply with TDS level less than 200 PPM. You can explore below purifier.
Further Reading:-